H.D.'s Archives: Papers and Manuscripts of H.D. (Hilda Doolittle)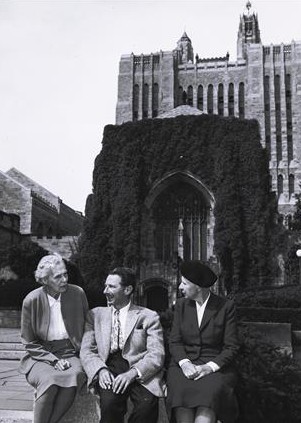 H.D.'s Papers are held at the Beinecke Rare Book and Manuscript Library at Yale University, New Haven, CT. The collection includes correspondence, manuscripts and typescripts, photographs, subject files, and personal papers. See the finding aid for the collection. (See also notes on folder contents contributed by H.D. researchers.) The Beinecke has begun scanning this collection; see the Digital Images & Collections Online page and search for "Hilda Doolittle."
Scholars who wish to visit the Beinecke should refer to the library's Planning Your Visit guide. Take particular note to use the extensive finding aid to plan your first day's requests (or more) before you visit. The Yale Visitor Center lists several options for lodging near campus. Members of the H.D. International Society also recommend local bed and breakfasts or apartment rentals for extended research trips. Members also recommend the Yale Graduate Club (available for researchers) for an affordable, "bare bones" place to stay with a great breakfast, just three blocks from the Beinecke.
Researchers who cannot travel to Yale may also request digital copies of materials within particular folders through the Beinecke's research services.
Other Archival Resources
H.D. Materials in Other Special Collections Libraries
Use National Union Catalog of Manuscript Collections (NUCMC) to locate additional archival materials for H.D. and her circle.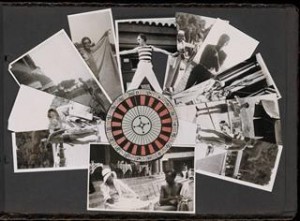 Houghton Library Manuscript Dept. at Harvard University (Cambridge, Mass.): letters between H.D., Richard Aldington, and Amy Lowell. (Some of these letters were published by Yoshiko Kita in her PhD thesis, Imagism Reconsidered, With Special Reference to the Early Poetry of HD, Durham University, 1995.)
Lilly Library at Indiana University (Bloomington, IN): unpublished letters by H.D. in the Pound Mss. II Collection.
Rosenbach Foundation (Philadelphia, PA): H.D.'s letters to Marianne Moore (some of which are unpublished)
Washington University Library at St. Louis Special Collections (St. Louis, MO), Ija Adler papers, 1932-1967 (American bookman and collector): items by H.D. and Richard Aldington; also a presentation copy of Ion, "Spec copy: Bears the bookplate of H. D.; from the library of Ivy Compton-Burnett, bearing the translator's initialled autograph presentation inscription to her dated 28 March 1943;" also an autographed copy of Sea Garden. Descriptions of all these items can be examined by searching for "H.D. (Hilda Doolittle)" in their library catalog.
University of Rochester River Campus Libraries collection of correspondence with Harold Doolittle.
Also of interest are two items from the Library of Congress. One is this photograph of H.D.'s profile. The other is a bookmark containing a photo of H.D., available from the Prints and Photographs Division of the Library of Congress (c/o 9138 Pomegranate, Box 808022, Petaluma, CA 94975). ISBN #1-56640-465-7.
H.D.'s Correspondence
Maria Stadter Fox offers a valuable compilation of published and archival sources for H.D.'s correspondence with such figures as Sigmund Freud, Bryher, Dorothy Richardson, John Cournos, Norman Holmes Pearson, Silvia Dobson, Robert Duncan, Adrienne Monnier, Amy Lowell, Richard Aldington, F. S. Flint, Ezra Pound, and many others.
Fox, Maria Stadter. "Bibliographic Notes," H.D.'s Web: An E-newsletter 5 (2009): 45-48. http://www.imagists.org/hd/hdsweb/winter2009.pdf
H.D.'s Library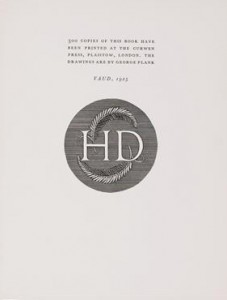 The contents of H.D.'s own library have been recorded in several places. And index card catalog of her collection is located in the Beinecke special collections library. Virginia Smyers also published a list of H.D.'s books in Bryher's library at Kenwin. Finally, the H.D. legacy library catalog at Library Thing lists the books she owned in her own library.
Permissions and Copyright
Permission to quote from H.D.'s writings must come from New Directions both as publisher (for published material, where applicable) and as agent for the Schaffner family (for previously unpublished material).