H.D. (Hilda Doolittle)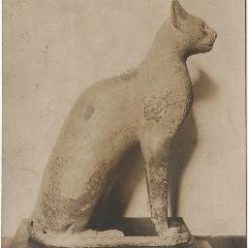 This is the official website of the international scholarly society dedicated to modernist writer H.D. (1886-1961). H.D. International Society Co-Chairs are Dr. Rebecca Walsh at NC State University and Dr. Celena E. Kusch at USC Upstate.
H.D. Society Membership. Information about the Society, membership, and the H.D. email listserv.
News and Calls for Papers. This blog-based page includes news, updates, events, and calls for abstracts and papers for H.D.-related scholarly and cultural events.
H.D.'s Life. Brief biographical information, Louis Silverstein's extensive chronology of H.D.'s life.
H.D.'s Writings. A bibliography, including links to digitized texts by H.D.. links to electronic audio/image/text files of H.D.'s work.
Writings about H.D. Reading suggestions for those new to H.D., articles and reviews, periodicals devoted to study of H.D. and her circle, including the H.D. Newsletter and H.D.'s Web, and links to creative work inspired by H.D.
H.D. in the Archives. Resources for researching H.D.'s materials in the archives of the Beinecke Special Collections Library and other collections in the US and UK, and information about the contents of H.D.'s own libraries.
Teaching H.D. Books, Web pages, and resources related to teaching H.D.'s writings.
H.D.'s Circle. Links to other electronic resources devoted to the study of H.D.'s circle, including Bryher, Marianne Moore, Ezra Pound, Richard Aldington, Kenneth MacPherson, Robert McAlmon, Dorothy Richardson, Sylvia Beach, and others.
H.D. in Popular Culture. Links to fun and fantastic signs of H.D. in popular culture.

Last updated on 6 Dec. 2022.