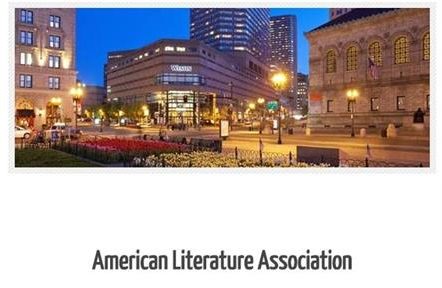 The H.D. International Society will sponsor one session at the 2023 annual conference of the American Literature Association, May 25-28, 2023, at the Westin Copley Place in Boston, MA.
In the past year, both Winged Words by Donna Hollenberg and H.D. and Bryher: An Untold Love Story of Modernism by Susan McCabe have transformed the landscape of critical biographies of H.D. New Directions has reissued HERmione, and studies like Lara Vetter's "H.D., Modernist Fiction, and a Queer Quotidian" or Zlatina Nikolova's "Onscreen Femininity Deconstructed" are highlighting the relevance of H.D. Studies to contemporary debates about gender and sexuality. The H.D. Society looks forward to sharing your new perspectives on H.D. Studies at the ALA conference in May 2023.
Please send proposals (up to 250 words), along with a brief biography or curriculum vitae, to Celena Kusch, co-chair of the H.D. International Society) at kuschc@uscupstate.edu. Please send submissions no later than January 23, 2023.